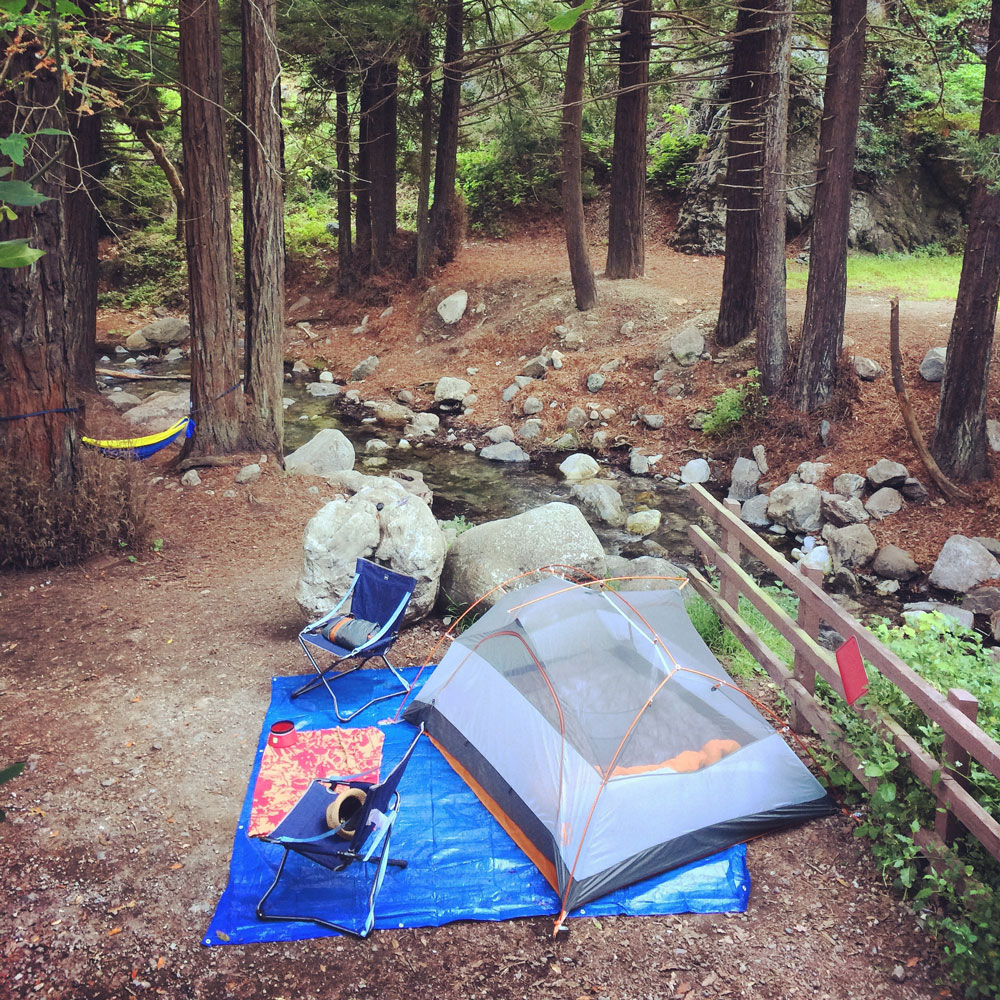 The 2 Person Car Camping Kit
Everything that you could need to luxuriate in the outdoors.  Enjoy the adventure knowing you can come back to the comforts of an awesome basecamp.  The kit includes everything you will need to enjoy the outdoors in style.  We have comfy camp chairs, a large coffee pot for the morning, and a great camp stoves so you can whip up some awesome backcountry creations.
2p Tent
2 Sleeping Pads
2 Sleeping Bags
2 Pillows
Stove
Pot Set
Cook Kit (Cutting Board and Stir Stick)
2 Plates, Cups, Forks, Knives
Coffee Pot
2 Headlamps
*If you are having the car camping kit shipped out of state you will receive a smaller stove and cooking kit.
We deliver all the gear you need to your door for $39.
We are happy to accommodate last minute bay area orders but please contact us first for availability.
PRICES
Overnighter
$199
Weekender
$249
Week
$329
Not in the Bay Area? Contact Us and we will give you a shipping quote.
Custom timeframes & extended trips are also available just contact us and we can give you a price.
Only need a couple items instead of a whole kit? Rent gear a la carte.
Simply place an order for the kit you need. If you have questions let us know and we can help you decide.
We Deliver the Kit right to your Door.
You get outside & go on your Adventure.
When you get home, throw it all back in the box it came in and ship it back with the prepaid label.